TRAVERSE THE POLDERS
Come and enjoy the real Dutch countryside
Duration: 6 hours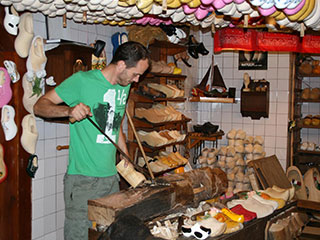 Come with us on a fascinating trip towards the north. Let us show you how our reclaimed land looks and our constant battle against rising water. Visit with us the beautiful hidden "Broek in Waterland" where in the 17th century a part of the famous V.O.C. fleet was docked. Wander with us through the streets of this real-life open air museum. Meet the spirit of "Neeltje Pater", the former mayor's daughter and her fabulous wealth obtained in the overseas spice trade. Then on to see and taste how famous succulent cheeses are made by hand.
See how our favourite working shoe "The Wooden Clog" brought to us by the Romans is hand shaped from a block of wood into a wearable piece of footwear. See the quaint little villages around the IJsselmeer(former Zuiderzee) like "Monnickendam" and the former fisherman's village of "Volendam" where we might meet some old locals who still wear tradional fishing costumes.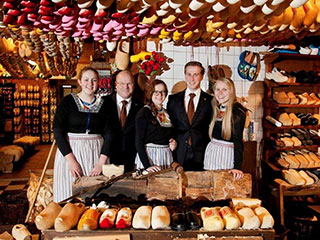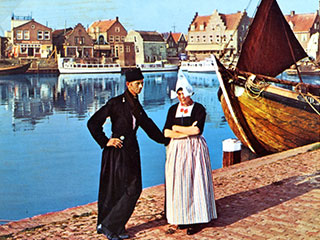 A nice stroll along the scenic boulevard will be hard to resist. A special treat along to way is "Edam" world-famous for its cheese. Let us show you the highlights of this medieval city which is fully restored to its original splendour. And finally we will take you to the "Zaanse Schans", our famous open-air windmill museum with three working windmills and a small typical Dutch 40 house community made of green timber. The village is located on the banks of the river the "Zaan" where you can still see and admire the old use of wind-power to grind grain, spices and artist's colour. Enjoy the feeling of the wind when you climb to the top of the windmill. Make sure your camera is ready for action because on this trip you will have many changes for some unforgettable photo souvenirs.