THE HOGE VELUWE NATIONAL PARK
Netherland's largest nature reserve, the Veluwe
Duration: 8 hours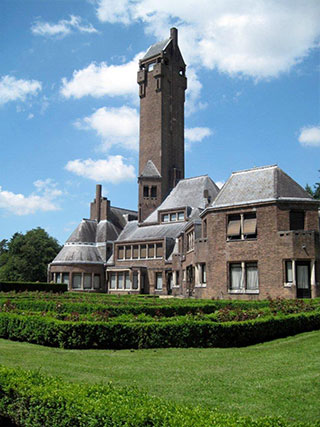 These quaint villages were depicted often by the Haagse School of painters, like Breitner, Israel and Mauve. This time we drive east of Amsterdam towards the Kröller Müller Museum set within Netherland's largest nature reserve, the Veluwe. Here we might encounter some deer or maybe even some wild boar. The museum is located in a unique environment and was a gift to the Dutch people. The collection is large and unique, well appreciated by art- connoisseurs from all over the globe. The large Van Gogh collection is particularly impressive. Get face to face with the famous Potato-Eaters and many more. After having a relaxing stroll through the modern sculpture garden or perhaps take one of the many available bicycles to discover this beautiful area in more detail. We will also show you the amazing hunting lodge, "Hubertus", hidden on the premises.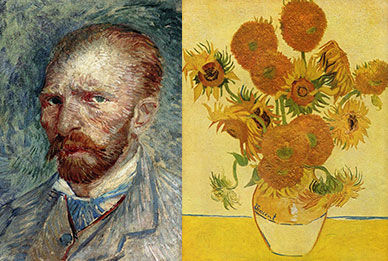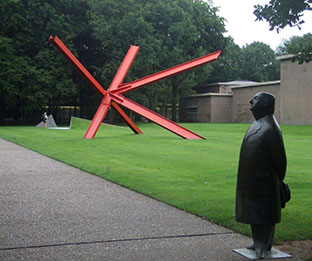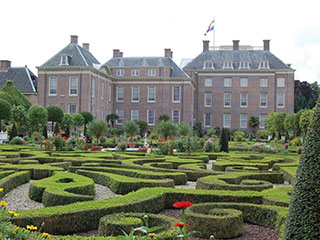 This castle-like building was designed by the famous architect Berlage whose style is clear to see in the building style. Then we go on to Het Loo Palace (The Woods Palace), a fully restored original 17th century palace, belonging to our royal family. Inside the palace you will find a display of royal life in all its facets, following our royals through the centuries. Throughout the year, there are many changing exhibitions.
This is a truly spectacular museum and we're proud we can show you this. Special attention is needed for the beautifully restored renaissance garden at the rear of the palace. A marvel of symmetry, with flowing water-ornaments and sculptures. After all these impressions, it's time to take you back to your hotel. Needless to say it's a great day for pictures, so don't forget your camera.